The White Swan, your perfect Alnwick wedding venue
Make an enterance
For the most important day of your life, you will want a wedding that will more than measure up to your dreams.
A charming historic 300 year old coaching inn set in the heart of the market town of Alnwick. The historic Castle and Gardens are just a short walk away, providing you with a stunning back drop for your wedding day.
As you and your guest enter through the facade of this historic coaching inn you will feel the sense of occasion as it reveals the fine interior, beautifully proportioned rooms and magnificent staircase with a large picture window. Adding that sense of grandeur to your very special day and will provide ample opportunities for photographs to treasure.
We would love you to share your day with us and our dedicated wedding venue team are highly-experienced in ensuring your day will run as smoothly and enjoyably as possible. We would be delighted to talk to you about your ideas and share some new ones with you.
Let's turn a great day into an unforgettable one.
Craig
General Manager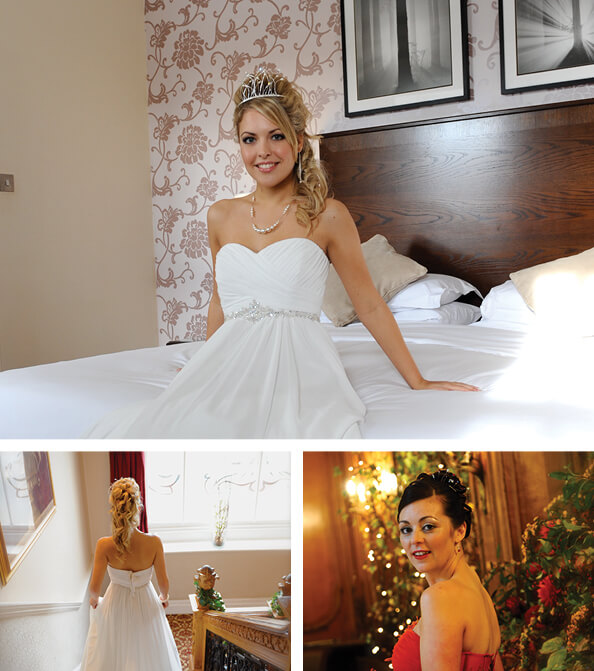 ---
---
Weddings Packages and Offers
Congratulations, you're getting married in Northumberland.
It's an exciting time with so many things to do and choose, where do you start?
Just as with any choice you make it is all about what you both want. Whether it is small and intimate with just close family and friends, the traditional white wedding with all that goes with it, a particular time of year that is the right time for you, or a straight forward celebration without the frills, we are here to help you.
Craig and his team have created some great packages to cater for different budgets and times of the year. So there are no hidden surprises! From Vintage to Winter Wonderland and our popular Swan packages.
Just got engaged and want to tie the knot sooner rather than later? We often have late availability for last minute weddings.
---
Civil Weddings and Partnerships
We are licence for civil weddings and partnerships at The White Swan Hotel. So you could hold your entire wedding here, with both ceremony and reception in one place. That'll make it easy for you and your guests.
Because we are licensed for civil ceremonies, you can take your vows, witnessed by your guests, in one of our dedicated suites at the hotel.
It makes for a unique and magical way to start your married life together.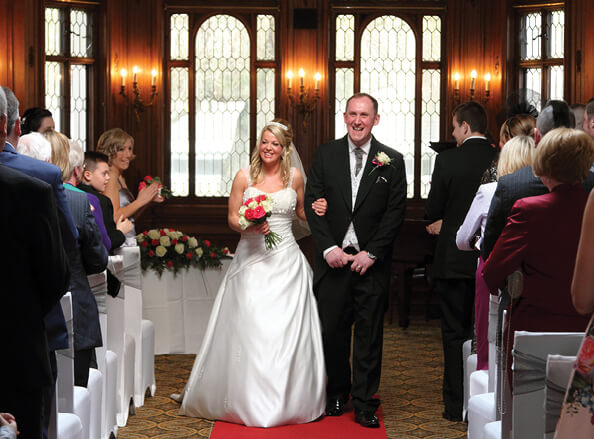 ---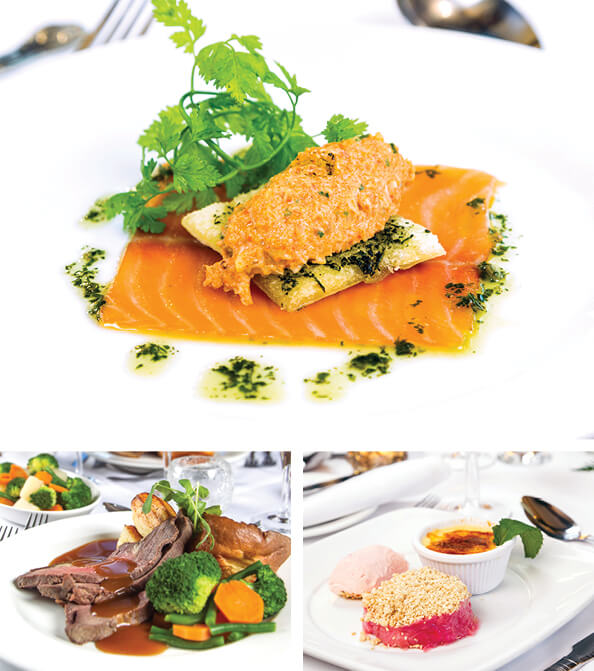 Food Glorious Food
At The White our team pride themselves on creating great food complemented by great service. Using many years' of experiance, they have come up with three popular wedding breakfast to help you.
If these don't appeal to you we are happy to discuss other options based on your own preferences or even, as many do, mix and match from the above three menu options.
Now you have chosen your wedding breakfast, it's time to add those extra touches to your day to make it flow from the moment you arrive to the last good night.
After your guests have enjoyed their wedding breakfast and taken part in those photographs that will capture your day, it's time to let your hair down and enjoy the night – so we have prepared a few ideas that we can discuss with you on how to keep you and your guests celebrating into the early hours…
---
Happily Ever After…
With all the excitement of the day behind you, it's time for you both to relax in our bridal suite. Where you can unwind and reflect on all those great memories of your day and spend your first night as Mr & Mrs…
All our bedrooms have been carefully furnished to the highest standard offering contemporary style, generously-sized beds and duvets, wide screen TVs, tea and coffee facilities and, most importantly, fabulous bathrooms.
To make the most of your wedding celebration, wedding guests can stay overnight at Solberge Hall. Then meet up with you over breakfast to recount their memories of a fantastic day.
---
Wedding Fayres and Open Evenings in Alnwick
If you recently got engaged, visit The White Swan in Alnwick for a tour of our historic one-of-a-kind venue.
We understand that planning a wedding can be overwhelming, so attending one of our wedding fairs, showcases, or open days can be a great way to start. At these events, you'll have the opportunity to meet our team and ask any initial questions you may have. We also have our trusted suppliers present, many of whom have worked with us for years, so you can meet them all in one place.
If you're unable to attend our in-house events, we occasionally attend external events as well.
---
Wedding Gallery


---
Call our Wedding Team on 01665 602109 or submit an enquiry here.
---